Kumawood is one of the local movie industries in Ghana. Kumawood movie industry has provide lucrative avenue for many Ghanaians to express their talent and to shine. Even though Kumawood movie industry is currently battling with some challenges but the actors and actresses are making out on new innovations such as Comic series and music.
Kumawood movie industry has produced a lot of celebrities but the one in question today is no other but Big Akwes.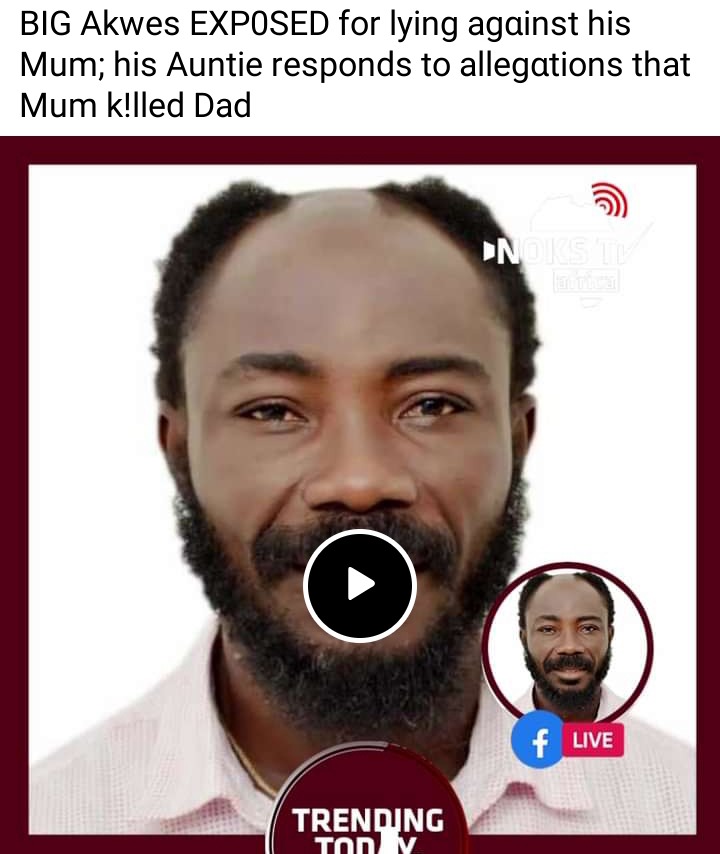 Big Akwes has been expose by his own Auntie this morning when she was speaking to Ohene on NoksTV Africa. According Big Akwes' Auntie, all the claims he(Big Akwes) made earlier on the Father's day about the demise of his father is false and Ghanaians should not believe him.
The woman disclose evidence about how Big Akwes was born, how his father died and how Big Akwes was denied by his step father after the death of his father.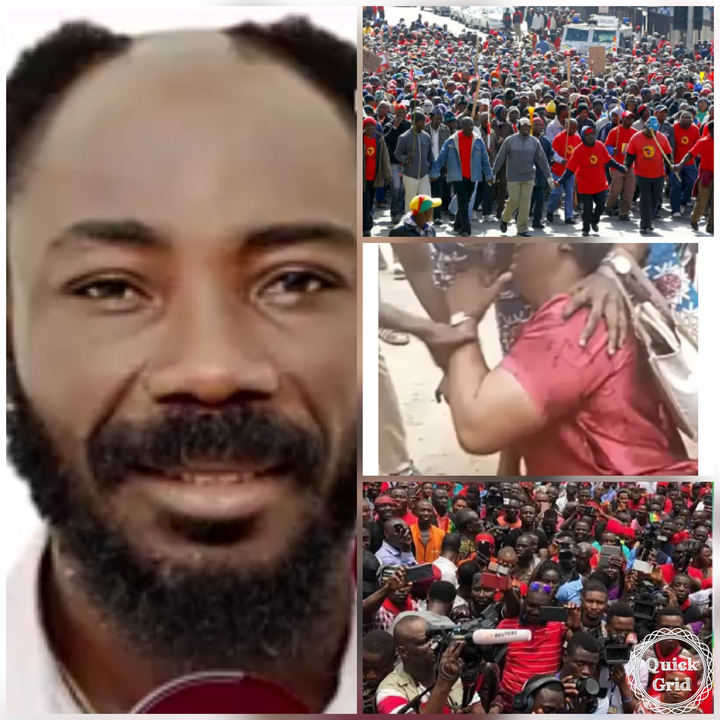 "My mother send my father to JUJU and he was killed spiritually. I was very young at that time and I jumped over the wall to call a pastor when I realized by Father's condition needs a medical attention. But my mother denied and unfortunately my father pass away. My mother killed my father spiritually" – Big Akwes narrated.
Big Akwes' Auntie debunks all the words of Big Akwes and gave vivid destials about the death of Big Akwes' father. The venue where the funeral ceremony for Big Akwes' father was held also contradicted what Big Akwes said it took place in Kumasi.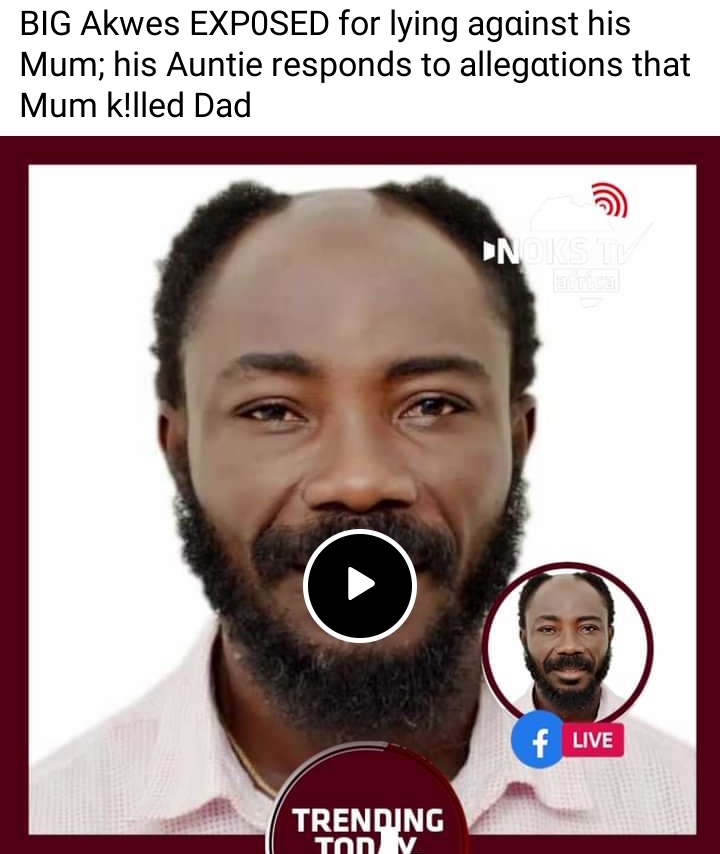 " Big Akwes is a very big lie. All that he said about the death of his father involving the hand of his mother is not true. His father pass away without his mother killing him. All those allegations from BIG AKWES against his Mother is not the fact. He is only trying to throw dust in the eyes of Ghanaians and tanish the image of the family. Big Akwes said he is not a in good terms with all his family members especially those from his mother side. All those words from him is not genuine" – Big Akwes' Auntie expose him one-time.
It is clear that Big Akwes is currently in hot waters' as his Auntie has expose him and declared him as a lair.
watch or hear the words of Big Akwes' Auntie on NoksTV Africa.