Ghanaian Barber and Hairstylist, Andrews Asare popularly known as 'Andis Barber' is without a doubt, one of Ghana's favorite barbers who is currently making millions with barbering Ghanaians and some recognized celebrities.
According to Andis barber, he's willing to train more ladies in professional barbering to limit hookups on the streets of Ghana.
In a one-on-one interview with King Bygone, Andis says, he's trained more than 50 Barbers including, Justice The Barber, who traveled all the way to Qatar as a professional barber for Ghana Black Stars.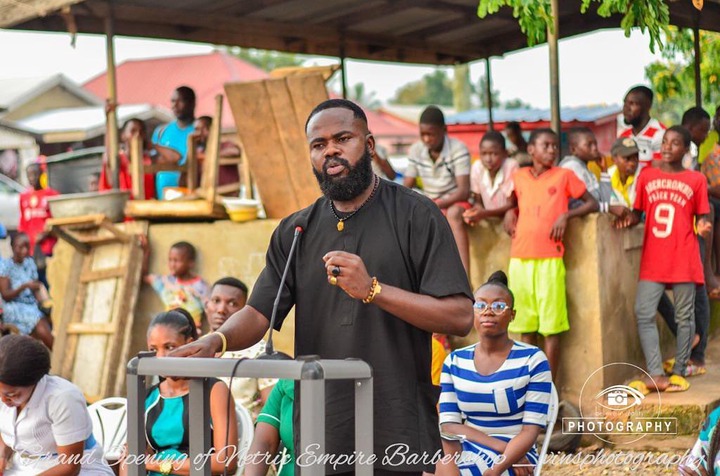 He continued by saying, Skill work is the best investment anyone could invest in since they can travel with it wherever they find themselves.
I'm training Ladies to become Professional Barbers to limit Hookup on the Streets – Andis Barber.
Founder of Ghana Active Barber Foundation, Andrews Asare stated that the people patronizing the hair units are mostly older men.
According to the award-winning barber, explained further that, one can open a barbering shop wherever they find themselves, which can make life easier for them.
In 2021, the CEO of Andis B barbering embarked on the initiative with his resources during the two-month intensive training of senior High school graduates to help them discover their talent as well.
Andis Barber is the first barber to host the Ghana barber Summit here in Ghana,
Ghana Barber Summit is a Program that bridges the gap between diaspora Barbers in America and Ghana Barbers,
Is about training on the new techniques and helping the barbers here to travel to US as well
It was found by Corey Duval and Andis Barber,
Andi provided free training to young people in his craft to set them up for a bright future.
Watch the video below;
Source: Ghanaianexpress.com / King Bygone