One of the most famous and beautiful TikTok and social media models in Ghana who goes by the name Hajia Bintu over the years have transformed perfectly into her spectacular look and shape.
Per the throwback photos of the sought after Tiktok star in Ghana Hajia Bintu, no one will tell you how amazing and incredible transformation the popular Tiktok star has had.
Even though Hajia Bintu was endowed naturally with huge backside when she was young. However, her big butts and curve is looking amazing, huge and gargantuan at the moment. In fact her shape and backside at the moment is obviously stunning and looking more heavy.
Hajia Bintu who is called Naomi Asiamah in real life is known for her gargantuan backside.Though people are accusing her of undergoing plastic surgery but it seems she was born with the huge backside if you take into consideration her old or better still throwback photos.
Check out her some of her throwback or old photos of the TikTok star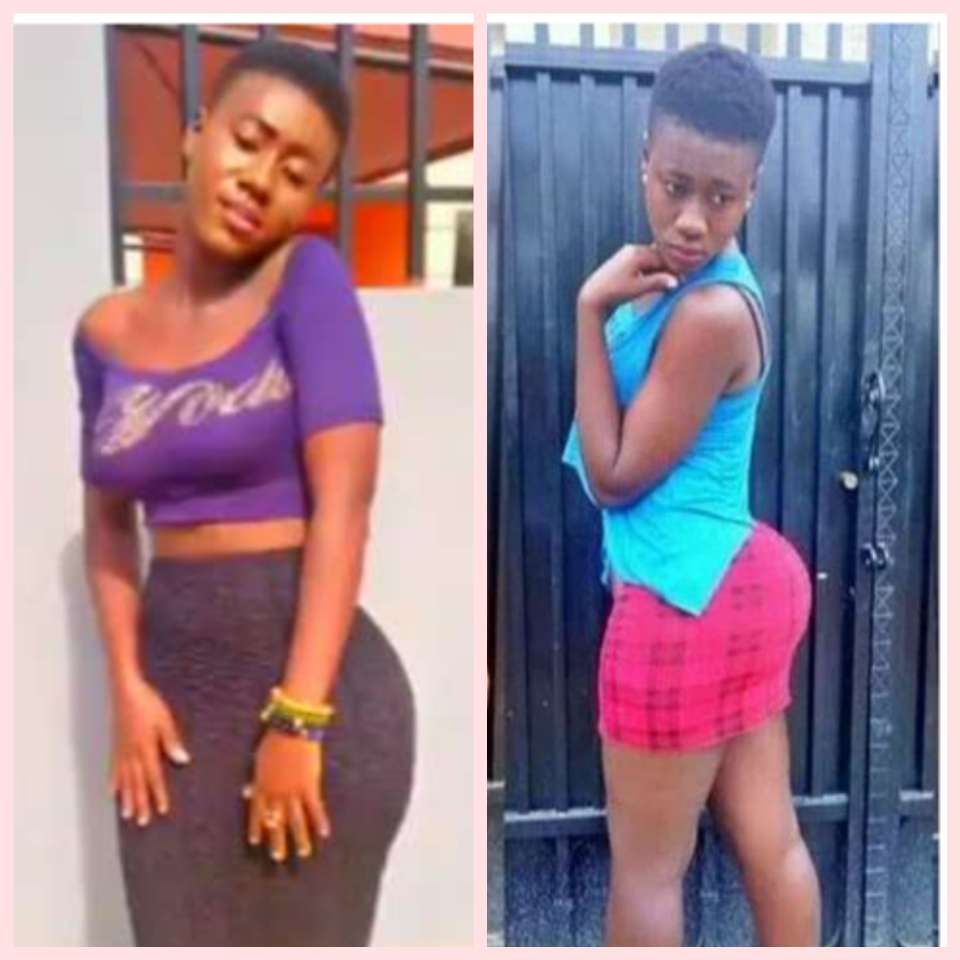 Naomi Asiamah is currently one of the famous faces in Ghana when it comes to Tiktok. Her followers on her social media handles such as Instagram, Facebook, Twitter and tiktok keep on increasing day in day out as a result of how she trills her fans with hot videos by shaking or better still twerking which drives her fanatics crazy most especially the male ones.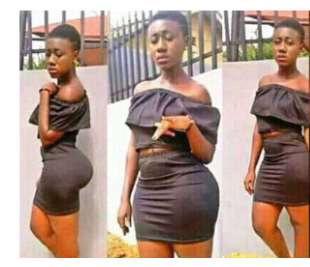 Aside being a tiktok star, Naomi Asiamah is also a brand influencer, make up artist and business woman.
She is also a student of one of the best technical universities in Ghana koforidua technical university in the Eastern region of Ghana. Hajia Bintu also owns a delivery business called Nakos Delivery and another company called Nakos Collection. The beautiful and curvaceous TikTok star Hajia Bintu signed an endorsement deal with a Ghanaian raw virgin hair brand, Odelanya Hair Gallery In September 2020.
Take a look at her stunning recent photos.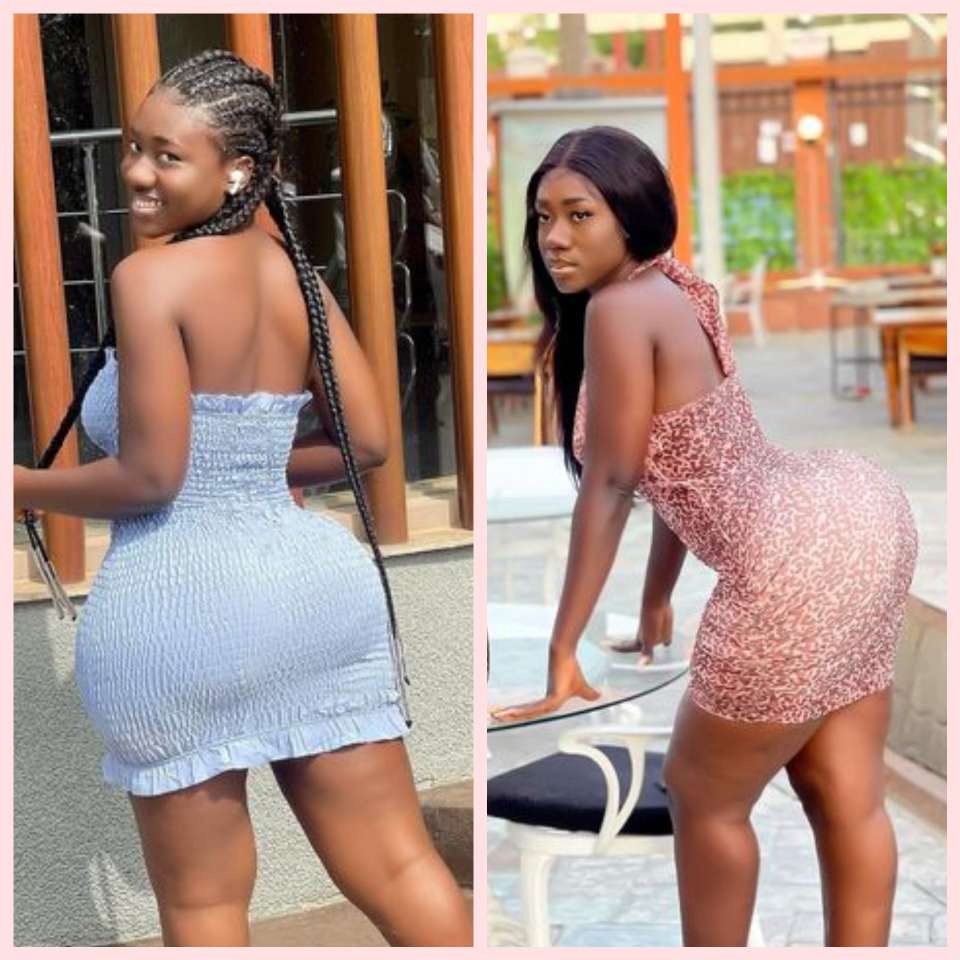 Most people thought she is a Muslim by virtue of her name "Hajia Bintu" However, she is a Christian.